Why we need each other in the church, as the church
By Diane J. McDougall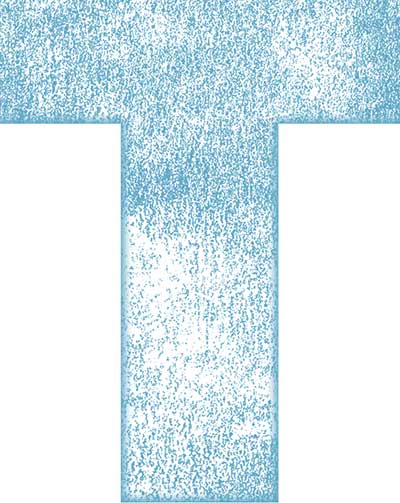 "The first time I heard 'Jesus, yes... church, no' was in 1969," says George Klippenes, EFCA national church-planting director. "The 1960s was a tough time for the American church. Theologians were saying that God is dead, denominations are done, and the church is terminally ill."1
It got so bad, George recalls, that Billy Graham called a special congress of church leaders to talk about the nature of evangelism, the gospel and the church. During that 1969 congress he announced that while young people were revolting against the institution of the church, they weren't revolting against Jesus. "When I give the invitation," he said, "they come by the hundreds, and the thousands."2
But afterward, when he would tell these new believers, "You must follow Christ to the church," many would turn away. And people have been turning away from the church ever since.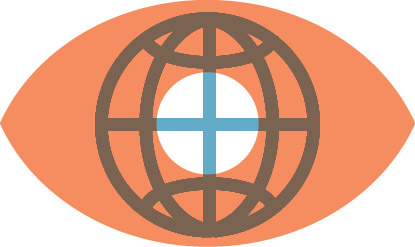 A watching world
"As church leaders, we must address the growing tension between who we claim to be and the world's response to how we are collectively living," says Jake Brower, pastor of Finding Life Church (EFCA) in Omaha, Neb.
As illustration, Jake tells of one friend who's given up on church and says, "The church was started by Jesus, but no one who goes ever acts like Him."
"No one" is an exaggeration, for sure. Yet what's attractive or inspiring about our faith, Jake asks, when we claim life and hope in Jesus, yet our lives don't appear filled with hope? Or when we claim the generous grace of Jesus but turn a disinterested shoulder to the world's pain?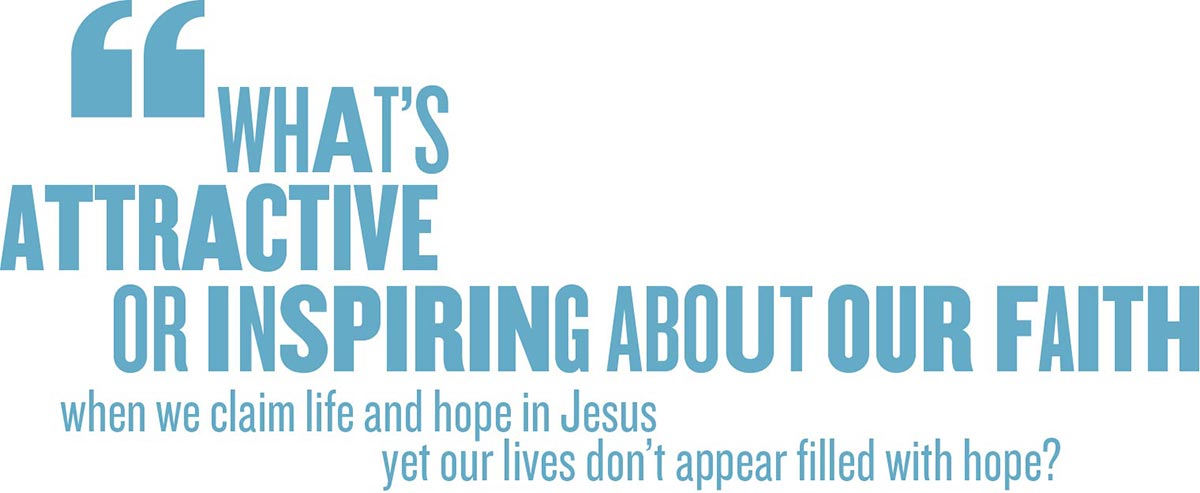 When our lives don't match the mission and heart of Jesus, what we have to offer is lifeless. It's no wonder, then, that someone might look at Jesus and say, "OK, I can get on board with Him," but look at the church and say, "No thanks, I'll pass."
Love is perhaps the greatest apologetic of all. Mike Jarrell pastors The Narrow Road Church (EFCA) in Enola, Pa., and he shares about an atheist friend who once told him, "If Christians would just quit attacking each other, I'd give up my atheism."
Shortly before Jesus' betrayal, some of His last words to His disciples were: "A new command I give you: Love one another. As I have loved you, so you must love one another. By this everyone will know that you are My disciples, if you love one another" (John 13:34-35).
In 1970, Francis Schaeffer wrote a small but powerful book called The Mark of the Christian. In it he declared that the world has the right to judge that we are not Christians if they do not see us loving each other. They may not be correct in that judgment, but they have the right to believe thus.
The church, the body of Christ, should be the strongest show of love and Christian unity on the planet. It's God's plan. After all, there are more one anothers in a church family than we can conjure up on our own—multiple opportunities to practice love, patience and forgiveness as we walk toward greater and greater unity.
From the moment of our spiritual birth, we are part of a spiritual family, and our local church is our most tangible expression of that family. With our brothers and sisters there, we celebrate the Lord's Supper, rejoice in the faith-step of baptism, practice our spiritual gifts and far more. Have we really grasped the beauty of what God has created in the local church?
As Swiss author and pastoral counselor Paul Tournier puts it, "There are two things we cannot do alone . . . one is to be married and the other is to be a Christian." 3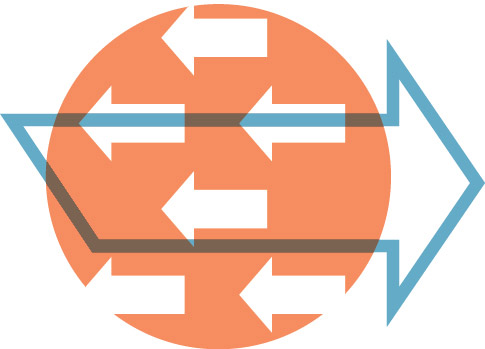 The way forward
So there are three concerns facing us, aren't there? Christians who amputate themselves from the body of Christ (or are considering doing so). Nonbelievers who want nothing to do with the church. And then the church itself.
1. Believers going solo"
When believers choose to go it alone, they are not only giving up the opportunity to see unity in action, but they are also communicating that unity isn't possible, that Christianity doesn't "work."
"Together, and only together," Jake Brower points out, "can we 'measure up to the full and complete standard of Christ' (Ephesians 4:13). In other words, it takes all of us to be Him. The church is not one person, it is a group of individuals loving and serving one another in response to the love of Jesus.
"Even when church programs are static and personalities are irritating and hypocrisy raises its ugly head, the Bible doesn't give us the choice of loving Jesus and not wanting anything to do with His bride."
2. Nonbelievers not convinced
Again, the best apologetic for the church, to a watching world, involves not words but love. There's not much we can say to convince anybody if our lives don't support it. Instead of rehearsing a conversation, invest energy into asking Jesus how we, personally—as well as our church—can follow more closely in His footsteps.
3. The church powerless
"We have to recognize that people are making a mass migration away from the church," Jake says passionately. "We don't need more training, and we don't need more think tanks. We need church leaders living and leading people into a lifestyle that reflects Jesus. A church full of community-centered, sacrificial people will have people signing up left and right.
"At our church, we are shaping a culture that has people saying, 'I love my church' even before they are saved. They are saying this because of real, genuine community."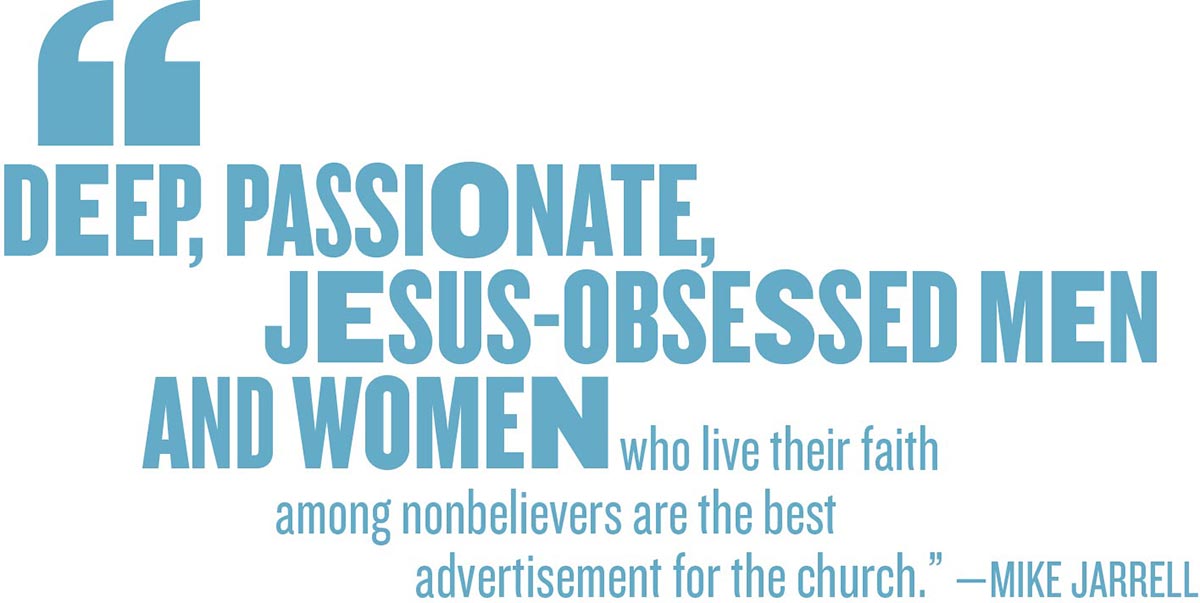 Mike Jarrell agrees: "We must focus our efforts on making disciples over growing programs and improving the Sunday show. Deep, passionate, Jesus-obsessed men and women who patiently, lovingly and naturally live their faith among nonbelievers are the best advertisement for the church."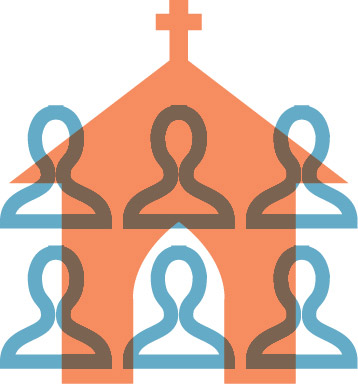 We are the church
Genuine Christian community—acknowledging failure yet reaching out in forgiveness and sacrificial love—is always compelling. And we need each other in order to live out that love in our society.
"Today when I hear someone say, 'Jesus, yes . . . church, no,'" George Klippenes adds, 'I say, 'Let me tell you my story.' The beauty of community becomes obvious when your 4-year-old daughter is diagnosed with diabetes; when your 8-year-old granddaughter has a brain tumor and is not expected to live; when your 54-year-old wife dies of cancer.
"In those moments, you really need Jesus with skin on. His bride, His body, His family, His army, His church is 'so expansive with energy that not even the gates of hell will be able to keep it out'" (Matthew 16:18, The Message).
"That is why I still love the church after 47 years of ministry. There is no plan B."
To hear ideas from these church planters for responding to "I love Jesus but I hate the church," read "What Would You Say?"
Consider a few ideas for addressing this topic in your own church, in "What's a Church Leader to Do?"
1 Time magazine, April 8, 1966, "Is God Dead?"
2 George M. Wilson et al., Evangelism Now: Its message, its mission, U.S. Congress on Evangelism, Minneapolis, Minn. 1969. Official Reference Volume: Papers and Reports (Minneapolis: World Wide Publications, 1969), 210-11.
3 Tom Nelson, Ekklesia: Rediscovering God's design for the Church (Cross Training Publishing, 2010), 23.