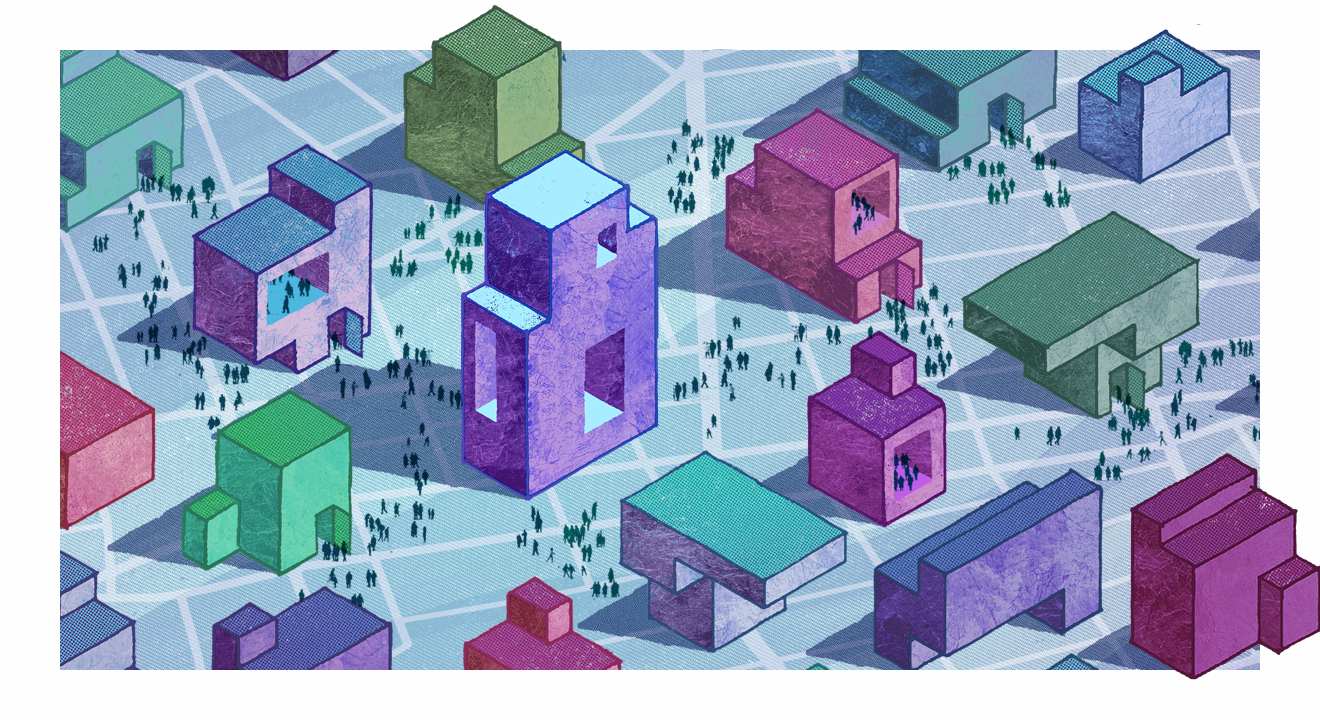 We're All-In, in North Tulsa
We have a mission that drives us every single day.
When we helped start Crossover Bible Church (EFCA) 11 years ago, we made it a priority not to just be another church. Our hope was to create a church family that so impacted the community that if the doors shut, our absence would be noticed. Our vision is one of "restoring our community."
"In an under-resourced area, a church must help its community get tangibly better through the gospel," says my husband, Philip, who serves as CBC's senior pastor.
"There are a ton of churches in north Tulsa. And they don't all have a reputation of caring for the community. For us to get respect, we have to demonstrate that we care."
Honestly, it reminds me of 1 John 3:18: "Dear children, let us not love with words or speech but with actions and in truth."
So we put all of our eggs in the basket of becoming a church that is effective at disciplemaking and committed to the principles of Christian community development, or a "community-focused church."
Lamont is one great example of the ever-expanding ripples of our involvement in north Tulsa.
Philip disciples Lamont, age 33, in one of our micro small groups or "huddles" (I call them "discipleship groups on steroids"). Lamont came to know the Lord during CBC's men's basketball league back in its early years. At some point he stopped going to church altogether, but then he re-connected with Philip through our ever-broadening efforts in the community.
Philip has conversations as "Coach Philip" that he would never get to have as "Pastor Philip."
Now Lamont is preparing to be one of the teachers and coaches for Crossover Preparatory Academy—an all-boy private school for grades 7-12 that we plan to open this fall.
Lamont had been against the "institutional church" when he was younger—namely because, in his opinion, many churches in the community weren't doing anything for the people in the community. So he went from not wanting to be part of a local church to preparing to teach in a school that comes out of a church. Only God can do this type of transformative work.
The 3 R's
From the start we connected through sports. (Philip often says he has conversations as "Coach Philip" that he would never get to have with people as "Pastor Philip.") Yet we knew that would only be one venue, so we launched Crossover Community Impact1 in 2011 as CBC's nonprofit outreach arm.
We apply a comprehensive approach to a narrow geographic area: the 1-mile radius that comprises the Hawthorne Elementary School neighborhood. Crossover Community Impact is our way of being the hands and feet of Jesus to north Tulsa.
We operate by the 3 R's of the Christian Community Development Association:2
Relocation. We ask our members to consider moving (or staying) in north Tulsa to build relationships with people and point them to the Lord. Full-time staff are required to live here, as we believe it's the best way to be effective disciples and disciplemakers.
Reconciliation. This, of course, entails people being reconciled with the Lord but also with one another, resulting in a beautiful multiethnic church.
Redistribution. People in the church are using the gifts, skills and talents they have to build up the community. "We ask, 'What does this community need and who in our church has God already blessed with the ability to do that?'"
In under-resourced com­munities, unmet physical needs can cause people to tune out spiritual needs.
These three components, together, create an opportunity for our church to be more than a church—to be a movement. Everyone at CBC who moved into or remained in our community became "urban missionaries," using their skills and passions to address real needs around us with the grace and power of the gospel. After all, in under-resourced communities, unmet physical needs can be so overwhelming that people tune out their own spiritual needs.
Restoration takes many forms
In addition to connecting through sports, we also engaged in educational tutoring, because there's a noticeable achievement gap between schools in under-resourced communities and schools in the wealthier surrounding communities. The local high-school's graduation rate is only 42 percent, yet 100 percent of the teens being mentored through our StreetLeaders Youth Jobs program are graduating,
When property we acquired happened to include a medical clinic, and our church family and board of directors happened to include trained physicians, we started a family medical practice that now serves almost 2,000.
Without Crossover Health Services,3 many needs would go unmet, as confirmed by one resident in an interview with Tulsa World:4 "This is the poor side of town and we don't have the advantages [available in other parts of the city]. . . . It makes me feel good to see investments in health care (in north Tulsa). Anything we can get out here is appreciated."
Every step of the way, we are building rela­tionships while simultaneously developing the community.
Home ownership is also a complex issue here, with 40 dilapidated homes (out of 400) in the Hawthorne Neighborhood. By building and renovating homes, we help residents go from renters to owners, and also help members of our church find a suitable home if they desire to move into our community.
Every step of the way, we are building relationships while simultaneously developing the community. Again, our vision is to bring restoration through discipleship and the gospel. It's likened to Jeremiah 29:7, where God tells Jeremiah, "Also, seek the peace and prosperity of the city to which I have carried you. . . . Pray to the Lord for it, because if it prospers, you too will prosper."
Each of these community mission efforts is connected to its own missional team from our church, and within each missional team are multiple huddles: small, gender-specific discipleship groups. Currently, 55 percent of church members participate in missional teams and huddles.
We understand, without a shadow of a doubt, that God does the heavy lifting—moving people from knowing about Him to knowing and loving Him. We could not do any of the things we do without Him doing what He continues to do: the miraculous, the "immeasurably more than all we ask or imagine" (Ephesians 3:20-21).
We're a church of 150, for crying out loud, and more than half of the congregation is under age 18!
I am always amazed by the unfathomable things God does. And my prayer is that we will indeed be witnesses to the restoration of this community we love.
Rondalyn Abode is director of development for Crossover Community Impact. She and her husband, Philip, helped a team to plant Crossover Bible Church in 2006. They live in north Tulsa, Oklahoma, with their children, Temple and Priest, and their fur boxer babies, Ali and Rocky.