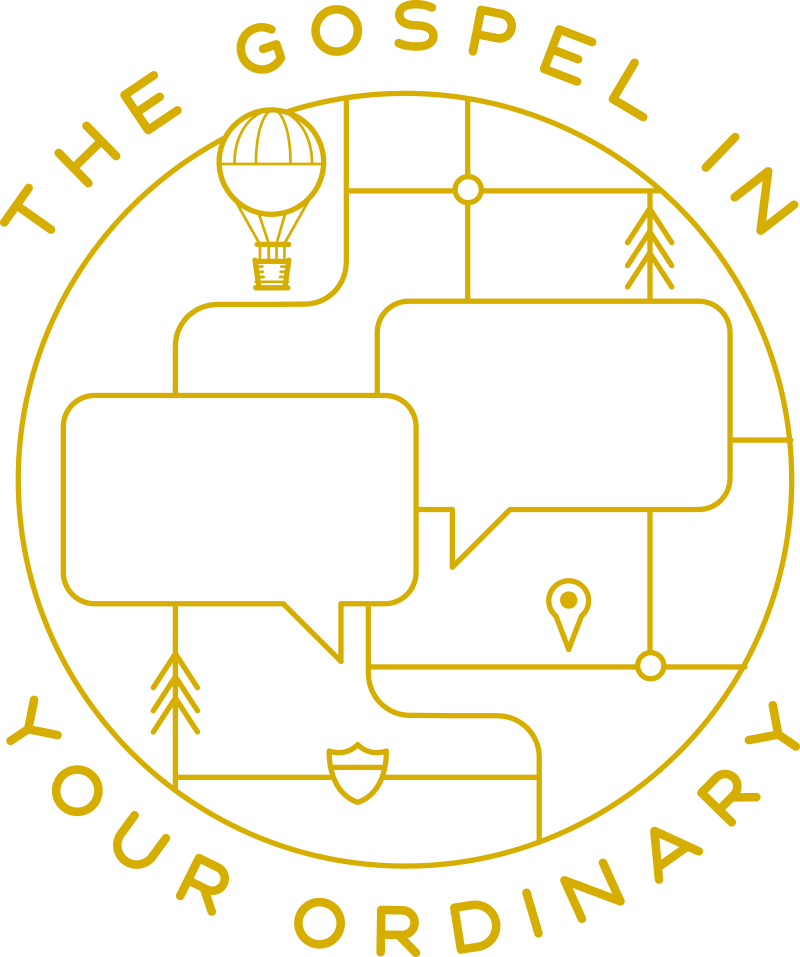 The Gospel in Your Ordinary
Whether your church was birthed a few years ago or is well on the way to its half-century of ministry, vision matters. Vision both pulls you and drives you. EFCA Today talked with two Evangelical Free Church pastors about where vision comes from and how it's woven into a church.
RJ Caswell is one of three senior pastors at Church at Charlotte, in Charlotte, North Carolina—a congregation founded in 1973 that's grown to seven weekly services and attendance of 2,200-2,300. Mike Hanafee planted Restore church in downtown Detroit, Michigan, in April 2012. He serves as senior pastor and one of two leading elders for almost 170 people, with an ethnic mix of about 50 percent each Caucasian and African American.
How would you each define "vision"?
Mike Hanafee: Vision is a Scripture-informed, Spirit-given view of what you believe God is calling you to lead in a given community. A vision should be what I call a TiVo®—a movie trailer—of what you believe God's eternal kingdom is going to look like. It's something you want reflected on earth right now so that God gets the glory and you get the joy. It's beyond the capacity to do in our own strength, so it's obvious that God is doing it through us and not us through us.
For our vision to go beyond nice pious mantras, it has to be something that sticks, something with Velcro®, something that everybody can embrace and carry. A good vision is a virus.
RJ Caswell: Vision has to be informed by the Holy Spirit. What's the preferred future for our church if we're making an impact on the kingdom? Another way of saying that might be: What is that fixed point we're staring at? There have to be tangibles behind it, because you can have a fixed point that's not attainable. Instead, your vision should drive your decision-making process on a daily basis.
Please tell us your churches' vision statements.
Mike: "Seeking to show and tell Jesus in the 48202 and 206 of central Detroit in order to make disciple-making disciples." We champion that every believer is a paid missionary and we are all disciple-making disciples.
RJ: We call our vision "the three Ses": "We are stirred by Scripture. We struggle well with life. And we serve others." That's the lens through which we lead, hire and make decisions.
Mike: If I were to put this on a white board, I'd put mission on the top, which most Christians would say is the Great Commission. Under that I'd put vision—what God is uniquely calling us to do with regards to the Great Commission in our community. And underneath that would be our actual strategy to get there.
In coming to your church's vision, did you actually walk the terrain of your given locale, or did you add a plug-and-play that had worked for someone else?
How do we know if a vision truly is from God and not something we're fabricating, to rally the troops?
Mike: We've got to be very careful about saying, "God gave this to me" and using that as a trump card. God is jealous for His glory. In the Book of Judges, He pares down Gideon's army and uses pitchers, clay vessels and torches, not swords and spears. One way to test a God-shared vision: What are you asking God to do that only He can do, so that when it's done, it's clear He's done it? Not that we're out to be radicals, but one of the ways we know it's God is that it's counter-intuitive. In the Book of Acts, I see the Spirit calling people to cross lines of discomfort and dissimilarity.
And is it a big-K Kingdom vision or a small-k kingdom vision? Is it bigger than your own church? I think that a God-given vision seeks to expand partnerships.
In coming to that vision, did you actually walk the terrain of your given locale, or did you add a plug-and-play from someone else that had worked for them? Are you using a potted-plant approach—placing that pot in the local soil—or is it birthed out of that local soil?
Would you consider yourself a visionary?
RJ: That's one of the strengths I bring to the table, although we have a lot of other folks who are high on vision. I live in that world of what could be. That's what I wake up thinking about, go to sleep thinking about. That's where a lot of my reading is. So I would say yes, even though it's an odd thing to say, because in the North American Church context, your key pastor is expected to be the visionary. Because of how we share leadership at Church at Charlotte, I'm one of three senior pastors but I'm not in the pulpit; I'm behind the scenes. There's great feedback in that strand of three.
Mike: I would share some of that discomfort of labeling myself a "visionary." I want my chief identity to be a sinner saved by grace. Yet I probably have some of that gifting: trying to start something bigger than your immediate church and leading your church into a missional mindset of multiplication. Typically, every movement starts with one person having that idea, and then somebody else is infected and somebody else is infected. You are a steward of that vision and you hope somebody else will come to share it.
Introducing vision takes time and relational trust.
Does your vision naturally include an international component?
Mike: We have a large Hispanic population in southwest Detroit, and just outside our city, in Dearborn, is the highest Muslim concentration outside the Middle East. Our global mandate is to support missionaries in Muslim places and the Hispanic world, so that we have this cyclical/dynamic effect—both with the people who move here from those countries and with those who come to Christ here and return to the country of their birth.
RJ: That is a phenomenal global mission vision, Mike, even though you are a young church. We've had a global mission as part of our DNA for 12-15 years, definitely not for all 42. We have four focus countries and believe that God led us through relationships to partners in those four countries: Ethiopia, China, Costa Rica and Cuba. I was even able to introduce our key Chinese partner to one of our Ethiopian partners (there's a huge Chinese diaspora in Ethiopia). Independent of me, they agreed they should work together. So now we support an Ethiopian couple as missionaries in China and six Chinese missionaries in Ethiopia. It's not driven by us; it's driven by their love for each other.
Have you experienced any bumps in the road when it comes to exciting others about your church's vision?
RJ: I'm an innovator/early adopter, but most of our leaders aren't used to that much risk. I've learned that introducing vision takes time and relational trust. People in positions to advance the ministry can put on the brakes really quickly when they feel defensive. It's honestly a constant place of learning how to "read" that.
Mike: When you start with two families and your church goes to 40 to 60 to 100 and sometimes now to 170, you don't get as much time with everyone as you once did. Some people think that having systems and structures is abdicating the original vision, when it's actually designed to preserve that vision. (To have systems and structures when you have 30 people in a living room is weird. But to not have systems and structures in place at 150 is just poor stewardship.) When a tomato plant starts taking off, if you don't have some stakes and a cage and wire around it, that growth will turn out to be counterproductive; the thing will lop over on itself and you'll be poor stewards of that fruit. I say we're still organic and highly relational, but if we don't have systems and structures, we lose our focus.
Walking-out a vision is not adding stuff into your life; it's doing what you already do, just doing it with gospel intentionality.
What about your practical get-it-done-ers, who can be fatigued by a lot of vision talk?
RJ: Even though we're a large church, goodness, we deal with those same challenges and tension points that you mentioned, Mike. We remind ourselves that we're in community together, and relationships are important. Our communications and media team now focuses on storytelling—telling stories from folks in our community about transformation. The congregation has really responded.
Mike: Telling stories is wonderful. Even with being radical with our vision, there needs to be an ordinariness to what we're calling people to—the gospel in the ordinary—because some people feel overwhelmed. We talk about how walking-out this vision is not adding stuff into your life; it's doing what you already do, just doing it with gospel intentionality. People feel almost a relief: We're not all called to be preachers but to be whom God has called us to be and play our part in this mission.
Can you offer some practical tips to other church leaders for overcoming inertia or the fearful?
Mike: If you're in an existing church, you need to steward the vision God has given you very wisely and carefully and don't expect people to, overnight (or over coffee or with a short sermon series), "get" what God has been working in your life for quite some time. You're not that good.
RJ: Ditto. I agree.
Mike: In the same way that God led you to this vision, you need to shepherd people to this. Jesus even said to His own disciples, "I have many things to share with you, but you cannot bear them right now." My mentality wasn't, "Doggone it, this is what God has given us to do." That's just pride and arrogance.
RJ: I would completely agree. Pride and arrogance can seep into vision quickly. Do your vision-casting within community. In isolation it becomes defensive; it becomes a personality thing rather than about the church. Work through your elders or others strategically to give you some good feedback and slow you down. Or speed up—at times people need to be stretched. Being stretched isn't a bad thing, but you really need to know your congregation.
Mike: If you view fellow brothers and sisters—those who are walking in the Spirit—as enemies who don't "get it," probably something's gone awry in your soul. Vision has to be fleshed-out and walked-out in community.