It's not always easy, but I'm still here.
by Anonymous EFCA Leader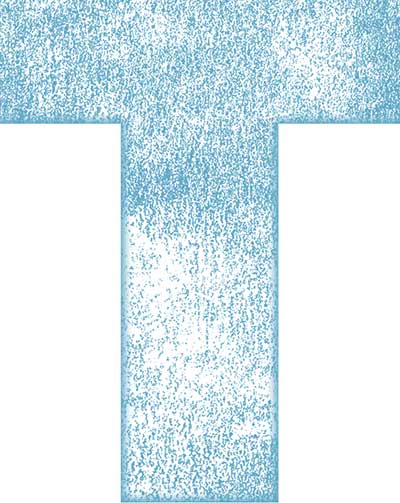 There is a rub when my theological ideals meet my less-than-idealistic experiences. I have to stop and ask: What does my love for the Lord look like today?
The apostle Paul says that our Lord Jesus loved the church and gave Himself up for her, to sanctify her (Ephesians 5:25-26). Does that mean that I have to love her too?
I always have, in an American sort of way. I mean, we Americans love those who love us, but we really value our personal time and space. So church is a value unless it conflicts with family time, "the" game, getting the sleep we need or down time. So, all things being equal, we "love" the church.
But there is something unique about the church that means a great deal to our heavenly Father, to our Lord Jesus Christ. The wonderful christology of Colossians 1 and 2 is paired equally with the implications for life and the church in Chapters 3 and 4: bearing with, forgiving, putting on love, being thankful, teaching and admonishing one another.
But here's the rub: What if I am hurt by "the church"? What if I am more comfortable meeting with the Lord in the quiet and comfort of my living-room recliner than I am meeting together with people who have hurt me deeply? Should I switch churches? In my situation (and perhaps in yours), everyone would know why and understand.
But then, why did Jesus make such a poignant priority of us loving each other, of praying that His followers would be one? After all, His last instructions to His disciples before the Cross were that they love each other. Unity is a priority, He tells us, so that the world will believe that His Father has sent Him (John 17:21).
I can't help but think of the humiliation that Euodia and Syntyche must have felt when all of the churches heard the letter to the Philippians that singled them out for not agreeing with each other (Philippians 4:2-3).
When we are together as a body of believers, we demonstrate a common faith, we participate in corporate confession, we pray and worship together. We "remember Jesus" when we celebrate the Lord's Supper together.
In short, our points of unity are higher and more significant than hurt feelings or personal failures.
Does it really matter if I leave the church? Does it matter if I attend or stay home for a "quiet time"? Yes, I believe it matters and that it affects the witness of God's presence among us (John 13:35).
We must not act as the world might act. Instead, we must love, we must be tenderhearted, we must forgive, we must be united. Ouch.
I was hurt. I am still hurt. But God's Word admonishes me to "See to it that no one misses the grace of God and that no bitter root grows up to cause trouble and defile many" (Hebrews 12:15).
That passage reminds me of the ripple effects of my bitterness on others around me. Shall I be the cause of destroying the unity that my Lord implored His disciples to guard and maintain? No! I have to surrender my hurt to the Lord weekly, sometimes daily.
But for Jesus' sake, I will be careful to keep the unity of the Spirit in the bonds of peace. For Jesus' sake, I will honor the institution for which He sacrificed His life.
Jesus once said, "Whoever has My commandments and obeys them, he is the one who loves Me. He who loves Me will be loved by My Father, and I too will love him and show myself to him" (John 14:21).
The promise of Jesus' self-disclosure to those who obey Him is the most wonderful reward He could offer His disciples. I could give up any hurt for His sake.
So, Lord, please take out a pencil and record that I love you. For Your sake I will love the church. I'll be there when I feel like it and when I don't. In short, as Jesus Himself said, I will do what the Father requires of me, so that even when I don't understand how it works, the world will know that I love the Father (John 14:31, New Living Translation).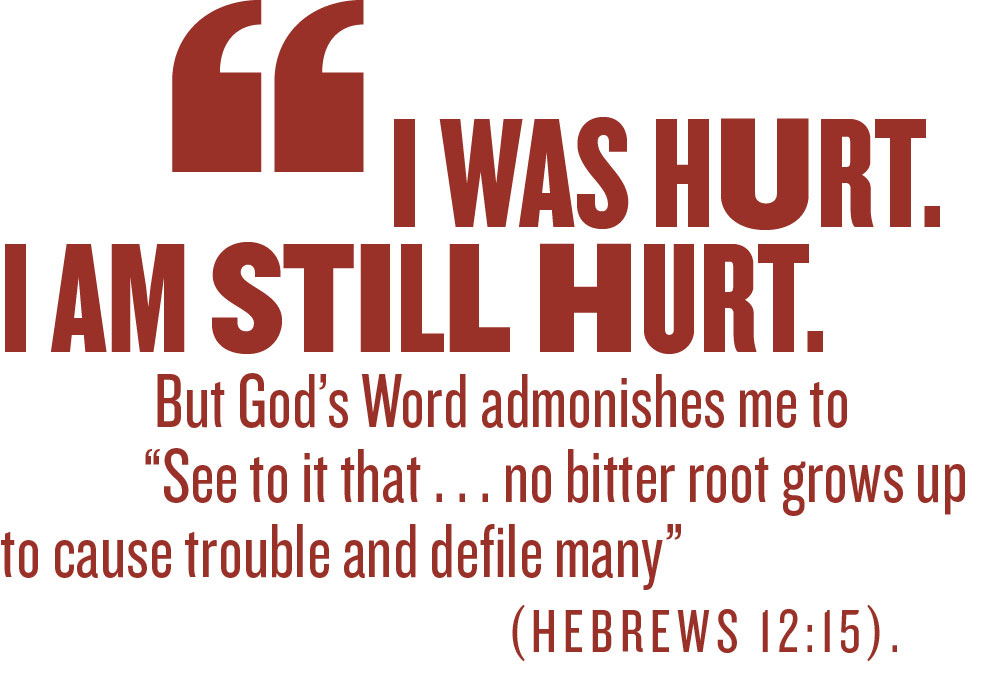 Read another believer's story of church-hurt and response.